Newsroom resources for the news media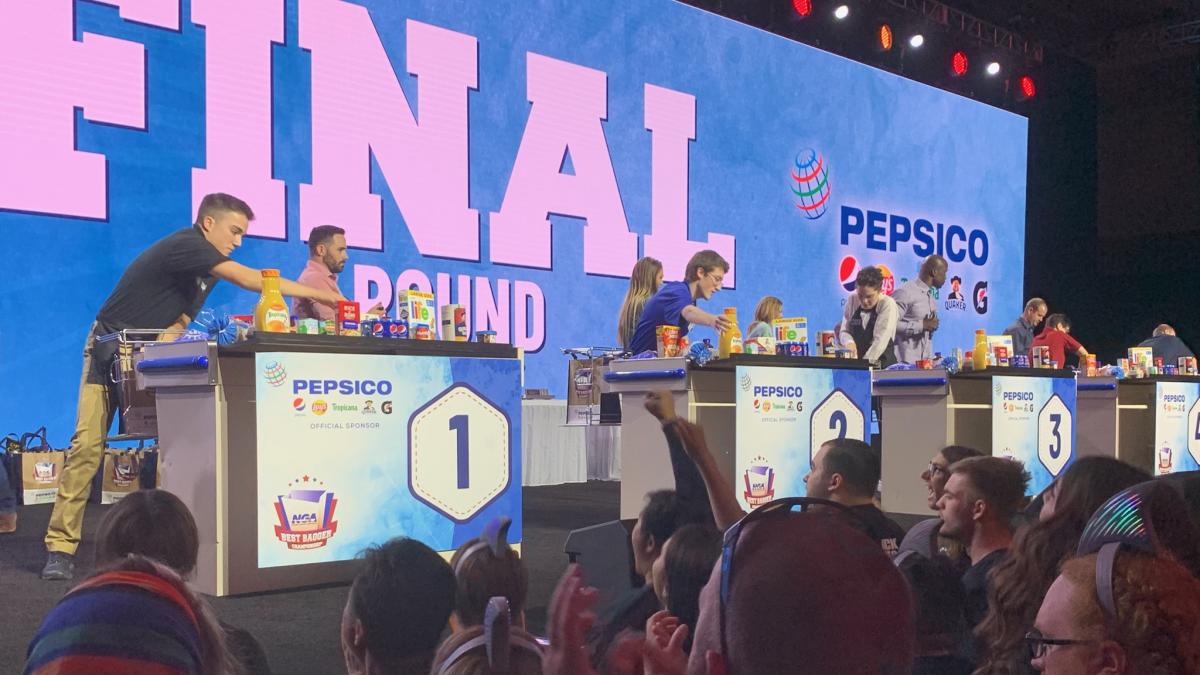 In The News
Maine woman named 'Best Bagger' in the country
Originally published in: WGME
A Maine woman has been named the best grocery bagger in the United States.
The National Grocers Association said Nicole Cote, who works at a Hannaford Supermarket in Bar Harbor, defeated 22 other best baggers from across the country to claim a grand prize of $10,000 in the Best Bagger Championship.
"Baggers are essential to a positive customer experience as they are the last interaction before customers leave the store. Because of this, superior bagging skills deserve to be recognized in this competition," said Greg Ferrara, National Grocers Association president and CEO, in a press release. "I'd like to thank our sponsor PepsiCo and our amazing contestants. Congratulations to Nicole on her victory."
Katie West of Dorothy Lane Market came in second place, winning a $5,000 cash prize. Nick Finnegan of Nugget Markets came in third place.
The National Grocers Association said the Best Bagger Championship was first held in 1987 and is designed to demonstrate the important customer service skill of bagging.
Contestants are judged by speed of bagging, proper bag-building technique, weight distribution, in the bag, as well as style, attitude, and appearance.
Press Contact
Nugget Market, Inc.
Media Relations

:

media@nuggetmarket.com