Recipes Nugget Markets Signature Recipes
Preview Recipe
"Butter" & Garlic Chickpea Snacks
Prep time

5 minutes

PT5M
Cook time

35-45 minutes

PT45M
Yield

2 cups
Difficulty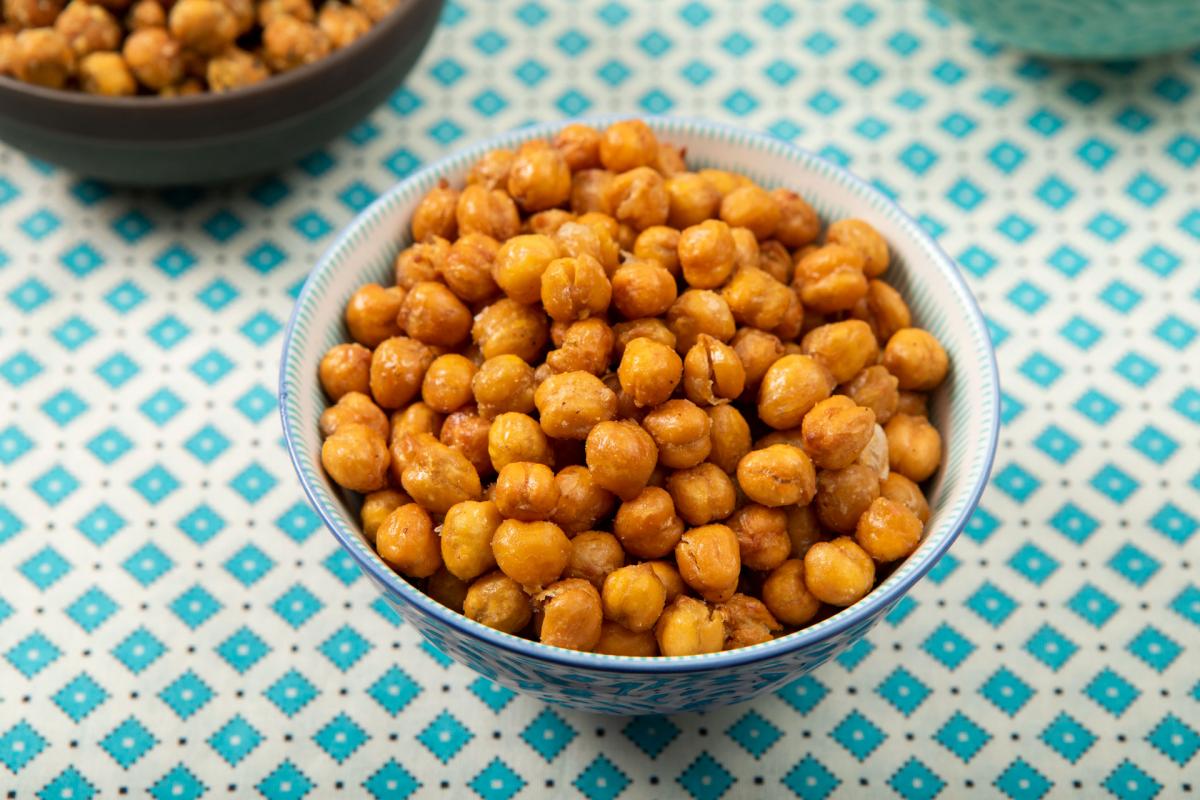 As far as snacks go, butter and garlic are a match made in heaven—even when it's not actually butter!
Ingredients
2 cans (15.5 ounces each) garbanzo beans, drained and rinsed
3 tablespoons butter-flavored coconut oil
½ teaspoon granulated garlic
1½ teaspoons salt
Preparation
Heat oven to 350°F.
In a work bowl, add garbanzo beans and 1 tablespoon of coconut oil, then toss to coat. Mix in garlic and salt until evenly coated.
Spread seasoned garbanzo beans onto a lined baking sheet. Bake for 35-45 minutes, until lightly browned and crispy. Remove from oven and toss with the remaining coconut oil.
Let cool to room temperature before serving. Extra chickpea snacks can be stored at room temperature.